CULTURE IS EVERYTHING : HOW TO DEVELOP A THRIVING COMPANY CULTURE!
WEDNESSDAY'S COFFEE BREAK

WITH

THERESE GEDDA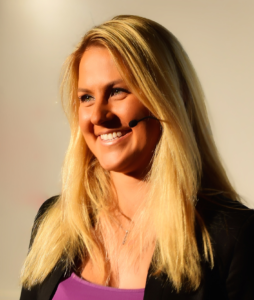 Because our inspiring Speaker does care, Therese chose to leave you with something to reflect about. Here are some tips to inspire you and increase your motivation and most of all increase your company's potential in achieving a strong cultural and business image:
CULTURE IS EVERYTHING : HOW TO DEVELOP A THRIVING COMPANY CULTURE!
According to Gallup's 2013 study, only 13% of employees worldwide are engaged in the workplace. This suggests that the future of work will largely rely on being able to design a company culture that encourages engagement, and recruiting employees based on strengths. This focus has never been more important than it is today.
Here is Therese Gedda's 5 important factors to consider when building your company culture: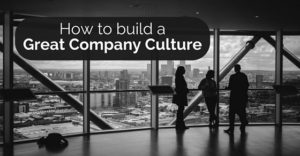 1. Business Culture Can Be Designed – Culture Is A Choice:
"Culture is how organizations 'do things'." — Robbie Katanga
What is the essence of company culture? Creating a successful company is more than just providing services, selling products or coming up with "the next big thing".
Creating a workplace where team members are appreciated, engaged and autonomous , as well as feeling proud to work there, are all vital to the success and longevity of your company.
Before it opens its doors for business, a company already has a culture embedded in its genetic code through its founders. The culture   that exists within in a company is not random or created by accident — culture is a choice, and the Founder and CEO play a vital role in what this culture looks like in any company. In short, the culture is the shared values and best practices adopted by the company's people.
Do you want to create a culture that promotes growth, productivity, opportunity, appreciation, success, trust and support? Do you want to boost performance and engagement among your team members? These are choices made in your design. You can design a culture to support all of this.
2. Recruit On Culture – Finding The Right People or A Perfect Match:
"If you can find a way to use your signature strengths at work often, and you also see your work as contributing to the greater good, you have a calling" – Martin Seligman
The focus of a high performing organization starts with people — recruiting the right team members based on company values and individual strengths. These team members are more likely to provide your customers with high-quality service, and in turn, your customers will feel more valued and more likely to give loyalty to your company. This is a profitable position to be in.
Recruitment based on culture and strengths is the way to produce high performance, engagement, trust, and loyalty among team members already from the start.
The truth is, with few exceptions, most skills can be learned. Cultural fit, philosophy and passion, however, cannot be taught. Growing your company with people who believe in the company's purpose, values and direction are essential. Don't only look for hard skills such as previous experience and formal education. Look for the individual's strengths, passion, determination and values. In that way, you will find people who are naturally engaged by the role and add a spark to the company.
3. Motivation In The Workplace – Growth, Support and Development Are Essential:
Creating an environment where your team mates can apply their strengths, have opportunities to grow and feel supported by management are essentials for employee motivation, wellbeing, productivity, engagement, and not to forget — loyalty.
What does your company do to increase employee engagement? How does your business recruit on cultural fit? How does your organization support lifelong learning and ongoing skill development? How can people grow in the business? How does the company culture support collaboration between team members? These are just some of the many questions to explore to develop a workplace where people thrive.
4. Show People That You Care – Understanding How to Show Appreciation:
When you have people who believe in what you believe, one important focus for you as a leader is to make sure that people are seen and appreciated.
Everyone experiences appreciation differently. Imagine that you speak English but your team member only speaks Swedish, it'd be hard for you to understand each other. Most of us have one primary and one secondary appreciation language. By expressing appreciation in a way that resonates with the individual, you can make the person feel more acknowledged.
The five appreciation languages are; words of appreciation, act of service, quality time, receiving gifts and physical touch. Some people love arriving at the office in the morning to the smell of fresh, hot coffee prepared for them (act of service). Others — seeing a post-it note expressing what a great job they did yesterday (words of appreciation). Some team members will appreciate when you join them on a coffee break or spend lunchtime with them (quality time). Other team members will feel joy when they receive a gift as recognition of their efforts (receiving gifts). Some people will feel appreciated with a high-five upon completing a task (physical touch).
If you communicate in a way that resonates with people in addition to knowing hey are appreciated, they will feel appreciated. It is the feeling of appreciation that makes people feel valued. This is a powerful, contagious feeling that cultivates high levels of productivity and engagement — vital components of a thriving culture.
5. People Matter – The Future of Work:
The most valuable resource a company has is its team members. People matter. A 2015 survey conducted by The Social Market Foundation and the University of Warwick's Centre for Competitive Advantage in the Global Economy found that happier employees are more productive in the workplace.
Think about it as an exchange — support and reward people for their efforts and they will give you their best. A trend in future of work is to give people more autonomy with opportunities to work remotely and with flexible hours.
To encourage people to work in line with their body clock, for instance, can strengthen performance, as some people are larks (more productive in the mornings) and others owls (more productive in the evenings). By letting people work when they feel most productive and creative, you support people to be at their most creative.
Another key element is to invest in people by providing opportunities for individual growth and skill development. Showing your team-members how to hit their personal goals, and how they are contributing to something bigger is a proven way to inspire serious commitment. When you invest in your company culture and people, engagement skyrocket.
Take Action – Make Culture A Priority!
To summarize, by establishing an environment where people experience autonomy, feel valued, supported, and appreciated, and where they can see opportunities for professional development while working in a flexible environment, you are creating a high performing culture.
By recruiting based on your company's values, you build a company where everyone believes in the same things. Ensure that focus is put on how every individual best can utilize their skills and strengths.
Creating an environment that promotes growth, opportunities, trust, and encouragement results in a truly global-standard company where productivity, engagement and results are part of the blueprint.
A LITTLE MORE ABOUT OUR INSPIRING SPEAKER:
Therese Gedda is the Founder and CEO of 30minMBA. In addition to running the award-winning company within mobile learning, she is a seasoned international keynote speaker on topics which includes  entrepreneurial mindset, business culture, performance and personal branding. Over the years, she has inspired tens of thousands of people.
At the age of 17, Therese started her first company within management consulting and over the last 14 years; she has supported thousands of founders, management teams and professionals.
From the age of 21, she became a guest lecturer at Stockholm School of Economics and The Royal Institute of Technology. Her passion for entrepreneurship made her a jury member at the largest business plan competition in Sweden, Venture Cup, at the age of 23.
By the age of 26 she earned a Master of Science in Business and Economics from Stockholm School of Economics, has conducted extensive research on the entrepreneurial mindset and, by the age of 30, was awarded Sweden's largest prize for innovators in memory of Alfred Nobel.
When she is not on stage, connecting people or running startups, she is training and motivating others as a fitness instructor.
To discover more about Therese Gedda, click this link to view her PROFILE.