From vision to reality: How to reach the World's biggest track record!
WEDNESDAY'S COFFEE BREAK WITH <

ERIC BARONE & marc amerigo

>

Eric Barone is an Extreme sports rider, Marc Amerigo is an expert in innovation and performance in complex environments.
Together, they reached the impossible! These amazing speakers can tell you all about it!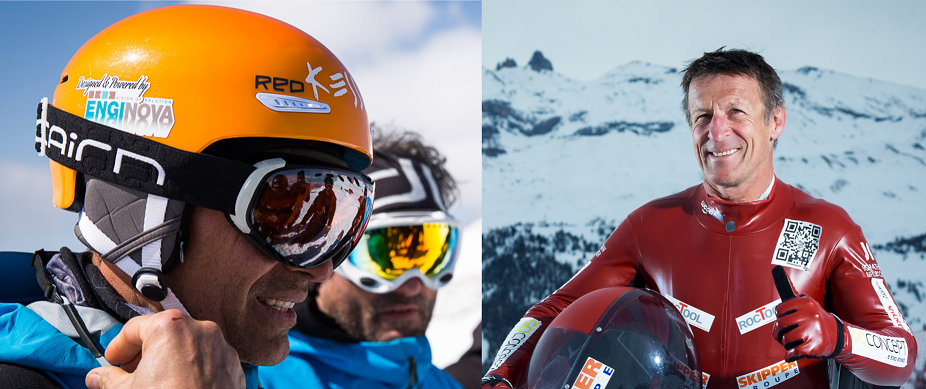 Because our inspiring tandem does care, Eric and Marc chose to leave you with something to reflect about.Here are some tips to shift your mind, find motivation to reach your goals and achieve great things:
FROM VISION TO REALITY: HOW TO REACH THE World's BIGGEST TRACK RECORD!
1.Live with passion and shine passion!

2.Have a clear vision and create the adhesion to your shared vision through inspiration and emotions.


3.Make sure that you work with the best in their field.


4.Love the people that surround you, and make sure that they are always safe and balanced!


5.Commit yourself and your teammates to get out of your comfort zone as often as possible. But make sure that nobody enters the danger zone!


6.Listen to any sign around you, even the weakest. There is always a meaning behind it.


7.You can always say no, even if everything seems to make that decision impossible!


8.Stay calm in any situation. To help: learn how to imagine yourself in the critical situation, because it is a brain and behaviour real training.

9.Be rigorous with yourself and the others. But always be fair.

and remember
10.  
take time to question yourself!
PHOTOS:
VIDEOS:
a little more about OUR INSPIRING tandem:
Marc Amerigo and Eric Barone are keynote speakers. Their topics are:
Innovation
Project Management
Commitment
Extreme Sports & Industry
Since their World Winning Record in March 2015, they have been sharing their insights in keynote speeches for French and International companies with 20 up to 500 participants! This dynamic tandem also provides workshops on Management techniques. Their speech included a 30 to 60 min presentation along with a Q&A sessions with the participants.
Languages:  Eric (French) / Marc (French and English)
For booking information, click here.
Marjolaine TIPAKA