THE 10 STEP RECIPE TO ATTRACT MORE CLIENTS AND KEEP THEM INTERESTED!
WEDNESDAY'S COFFEE BREAK WITH <
GUY BURKHARDT

>

"I don't understand: our clients have access to a variety of services but they don't use it and the number of new customers is close to non-existent! We provide them with free unlimited access to the WiFi network as well as free copies of documents. There are restrooms for clients exclusively. We call for a taxi if they want us to, we provide loyalty cards with a 20% discount, we deliver goods for free at home and our loans are free…"

But, are your clients aware of your services? If your client is unaware of your services, they are useless!! You must inform your customers on your website and in your shops! Reminding your costumers and your competitors' customers of your services each time you can is more than a N.E.C.E.S.S.I.T.Y!


Here is Guy Burkhardt's 10-step secret recipe to attract more clients and keep them interested: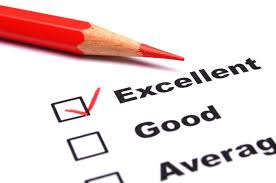 1.Make a list of your Client Services:
Make a list of what you are already doing for clients, even the thoughtful gestures and things that seems to be insignificant as putting a jar full of candies, offering coffee or games for children.
2.Make a list of Potential Client Services with the intention to improve your Client Satisfaction:
What more could do for your clients? Organize a brainstorming session by groups of 5 or 6 persons. You can do it with friends if you have a small business!
3.Budget wisely:
Think of every you could do for your clients within the budget available! Select everything that you would have already the resources for and which are not expensive!
4. Keep an eye on the competition:
Look at what your competitors are offering to their clients! No need to focus on your specific competitors but do not hesitate to visit or obtain information on a new company or one which is successful in order to pick up some ideas you could apply to your firm.
5. Think out of the box:
Search for ideas out of the box in other countries or in other sectors. When you are away from your home, at 100 km or at 10.000 km, observe how people work and write down interesting ideas you can take example from!  I discovered a supermarket in Seychelles where the manager had his desk in the middle of the shop, without walls nor doors that way. His idea was to be closer to the clients. If a hostel welcomed you with a cocktail, why would not you welcome your clients with a rose or coffee with a croissant?
6. Share your ideas with clients:
Make a list of all the ideas that you have decided to set up and share them to your clients. That is the best way to stand out from your competition! If you stay quiet, your clients can not think that you offer incredible guarantees, that you grant the lowest rate of loans to firms or that you refund your clients immediately if they are not satisfied.
7. Be committed : Stick to the list.
If you can not fulfil your commitments, do not say it. If you do, you would create bad publicity for your company and clients will be disappointed!
8. Be an over achiever:
If you promise to clients you will respond within two hours, respond within the hour! If you display the opening hours on the door (10 AM), open the doors at 10 to 10. If you offer a discount, offer something else with it!
9. Participate to trainings and conferences on customer service 's awareness:
in order to understand its benefits and how you can apply this easily in your business.You will be surprise by the results, even in a short term period.
10.Check and re-do:
Finally, check if  your customer services are efficient and if your customers are satisfied. If it is not the case, search for new ideas et new services that could attract more your clients
a little more about OUR INSPIRING SPEAKER: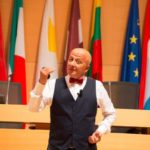 Guy Burkhardt presents a conference-show that is dynamic, full of anecdotes, and real-life examples. Ex-CEO, ex-journalist, ex-comedian, passionate about customer service and management, Guy Burkhardt's nickname is "The customer booster". He has a reputation for turning companies into higher-performing, more attractive and more pleasant businesses, through innovative, inspiring and humorous interventions.
His ideas come from his personal success and bring about a wake-up call, a shake, an awareness and an action. He gives concrete examples and advice that are easy to follow and implement in every sector of activity. He explains how he succeeded in creating and restructuring companies bordering bankruptcy and how he changed human relations within his own companies.Guy Burkhardt has always favoured human values as the main hiring criteria in his companies because, he says, "in a team, the most important thing is friendship, harmony and mutual aid. Not skills, which can be learned afterwards through training."
To discover more about Guy Burkhardt, click on this link to view his PROFILE.
Marjolaine TIPAKA